Press
Backstage Article:
Vocal Coach vs. Voice Teacher: What's the Difference?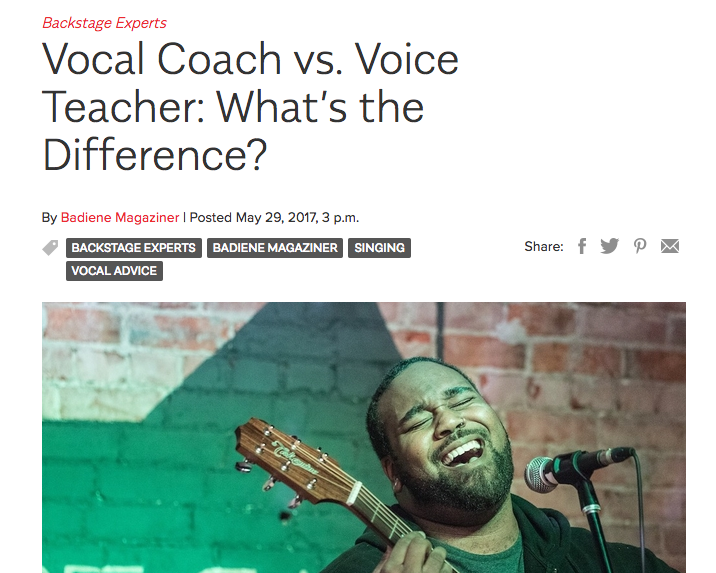 Many people use the terms "vocal coach" and "voice teacher" interchangeably. But if they mean the same thing, why have two terms? Is there really a difference?
Well, the short answer is yes (particularly in the opera world!).
A voice teacher is...
...usually a singer who knows the voice from all perspectives but focuses on proper technique and how to apply that technique to the repertoire. They explain how the voice functions, which sounds are healthy, and how to achieve those sounds in a free and easy manner with proper support, proper registration, and proper resonance. They build the voice, correcting any technical deficiencies or imperfections and teach the students how to apply a good technique to all styles/genres of singing without damaging the voice.
Backstage Article:
8 Great Vocal Coaches in NYC and L.A.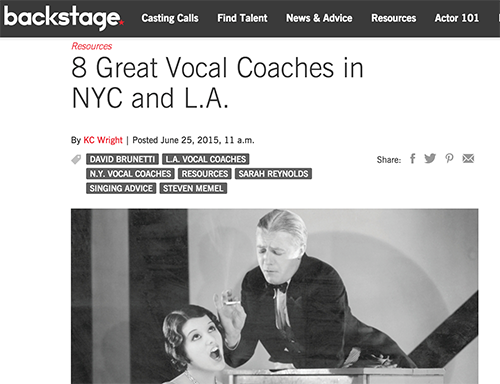 A voice teacher can make or break your musical theater training. Here are eight great vocal coaches (and 2014 Readers' Choice finalists) who help students reach their performance—and career—goals each and every day!
Click Here to Read Full Article